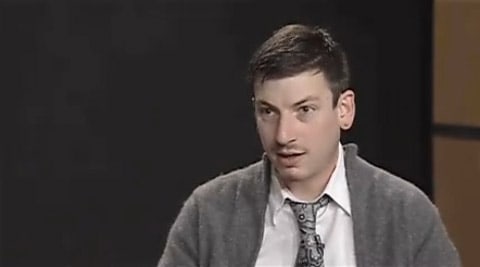 When Towleroad last spoke to Seth Stambaugh, the student teacher was excited about getting his job back and said that he had not heard from the parent who issued the complaint that eventually led to his dismissal. Stambaugh started teaching again on October 28, but the one student missing from his classroom was the one with the aforementioned parent. According to Portland Mercury's Blogtown, that parent, Aaron Krikava, sent out a mass email complaining that Stambaugh's classroom is now a "compromised situation" and promptly removed his child from the school. Krikava had made such a threat when this controversy first erupted in September.
Blogtown explains what else Krikava wrote in the email:
"We have been called every name under the sun. We are not bigots, homophobes, or religious fanatics," wrote the parent, Aaron Krikava, in the email that was forwarded to me by one of the numerous parents who received it. "What began as a simple event of a responsible parent expressing a valid concern quickly turned into an opportunity to push a political agenda."

Krikava goes on to say that the family felt "threatened" by a phone conversation Stambaugh's pro bono attorney, Lake Perriguey, had with the student's mother, Allison. Krikava writes that Perriguey told the mother that if the family did not ask the district to reinstate Stambaugh, "he may not be able to continue to keep our names, and our phone numbers, including our sons, out of the press."
I reached out to Mr. Perriguey for comment and he told me the following: "It is not the truth. I was not part of that dialogue."
Blogtown also reports: "Perriguey, characterizes the phone conversation in question as a "very cordial, factual conversation with a mother of a student, whom I will not name, about the district's discriminatory actions." It's worth noting that at the time this conversation took place, Stambaugh had a public letter of support from 27 Sexton Mountain teachers, 22 Sexton Mountain parents, and nearly 5,000 people who signed an online petition to reinstate him."