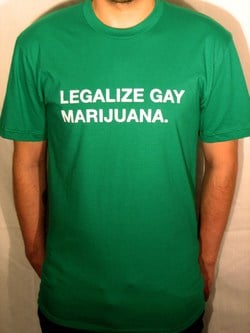 Colorado has historically been an essential battleground state for presidential candidates.
With the potential repeal of that state's gay marriage ban and legalization of medical marijuana, however, Colorado may player a larger role in elections that usual.
Via Seattle PI:
Marijuana activists have begun gathering signatures to ask voters to allow pot for recreational use, a direct challenge to federal drug law. And gay-marriage advocates were cleared last week to start petitioning for a repeal of a state constitutional ban on same-sex marriage.

Proponents of both measures still must get enough signatures before the questions go to ballots.

Democrats and Republicans aren't publicly talking about what Colorado's ballot proposals mean for next year's race.

However, leaders of both parties say Colorado is a must-win for President Barack Obama.
Though Obama supports the Respect for Marriage Act, which would repeal the Defense of Marriage Act, he has not come out for same-sex nuptials and his Justice Department continues to crackdown on medical marijuana.