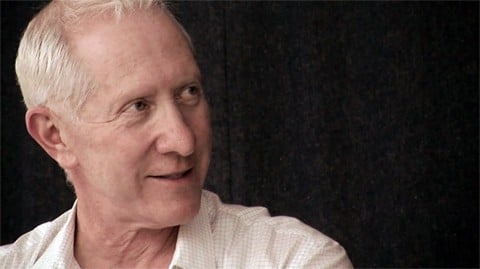 Gill was married to his wife for 28 years and had a few children. On the outside he seemed to have had it all.
"Going back 15 years ago I thought I was happy having the big house and the car and the vacations and the perfect relationship and social life," Gill remembers before adding, "but something was missing."
After realizing he was gay and coming out to a friend as well as his therapist, Gill went through "a complete deconstruction of my life, as I describe it, so I had to rebuild emotionally, familially, financially…had to rebuild it all over again."
In our latest video, Gill shares his wife's and children's reactions to his coming out, which ultimately sends an inspiring message to older folks still in the closet: it's never too late to be your true self.
Watch, AFTER THE JUMP…

***
Nathan Manske and Marquise Lee embarked on a 4 month, 50 state tour of the United States collecting stories for their I'm From Driftwood site. We'll be sharing some of the stories they collected along with some of the insight into what they saw. They're still encouraging people to submit their written stories via IFD. You can follow IFD on Facebook, Twitter and YouTube.
CHECK OUT OUR RECENT LGBT STORIES…
Coming Out in a Cuban Family [tr]
It's Okay to Be Gay in Montana[tr]
Teen Becomes More Popular After Coming Out in Conservative Town [tr]
Bullying Affects Everyone [tr]