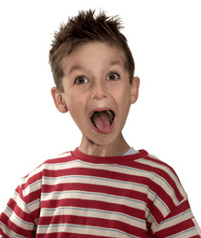 Sasha Gray is a retired porn star. She's a lot more than that, too — she's a PETA activist and author, as well as an actress in what HuffPo refers to as "more mainstream flicks," including an upcoming release starring Rob Lowe. And Ms. Gray is an educator. Last week, she participated in a program called "Read Across America," during which she read to underprivileged 1st and 3rd grade children at Emerson Elementary School in Compton, CA. From photos obtained by TMZ after the fact, it does not appear that Ms. Gray read excerpts from The Diary of Anais Nin.
Nevertheless, TMZ says parents complained about Ms. Gray's presence, which prompted a school spokesperson to stupidly deny that Ms. Gray had ever been there at all. (To be fair, we don't know how the question was worded. I can imagine some innocent pencil-pusher stammering on the phone: "No! We didn't have any porn stars here! Sasha Gray works with Rob Lowe!") Now, the web is so titilated that even Reuters is publishing stories with headlines like:"Former adult-film actress Sasha Grey is giving her critics a hot, steaming mouthful, after catching flak for participating in a children's reading program last week."
After her appearance sparked faux outrage on the interwebs, Ms. Gray proclaimed:
I committed to this program with the understanding that people would have their own opinions about what I have done, who I am and what I represent … I am an actor. I am an artist. I am a daughter. I am a sister. I am a partner. I have a past that some people may not agree with, but it does not define who I am… I believe in the future of our children, and I will remain an active supporter and participant in education-focused initiatives.