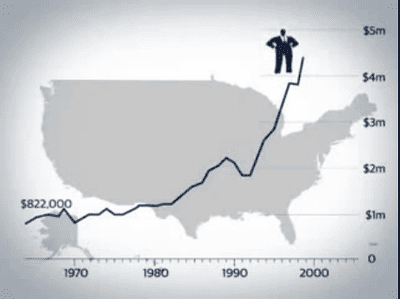 The Guardian crunches the numbers: It's really more like 99.99%.

John Waters talks Christmas:
"I liked Santa but I would get confused as a child whether I was supposed to pray to him or William Castle [the B-movie director], or Jesus," he says, before skipping to another thought about "living crèches" – Christmas cribs re-created with real people. "They're begging for Diane Arbus to come back from the grave to take a picture of them. What parent would give their child to be baby Jesus, with straw and candles and mules that kick … ? I'm telling you, I think living crèches are some of the most horrifying things."

A gay marriage in Zucotti Park!

 Margot Adler reports on the homeless queer youth of New York:
"The day after my 18th birthday this year, my adopted parent kicked me out," says [Jeremiah Beaverly, late of Illinois]. "At the time, I was really infatuated with this guy, and she was listening to my phone calls. She started telling my family, 'He is this, he is that, he is gay,' and talking about me as if I wasn't part of the family."

Christopher Walken opened up about Natalie Wood's death way back in '97, according to the Hollywood Reporter.
"She had gone to bed before us, and her room was at the back. A dinghy was bouncing against the side of the boat, and I think she went out to move it. There was a ski ramp that was partially in the water. It was slippery – I had walked on it myself. She had told me she couldn't swim; in fact, they had to cut a swimming scene from [Brainstorm]. She was probably half asleep, and she was wearing a coat."

 How do you know what you know?

 Should a candidate's religion matter?
But suppose Santorum replies — as he has — that he would seek to ban gay marriage (in fact, he also supports anti-sodomy laws). The question then is why he thinks this is the right thing to do.  If his only reply is that his Catholic religion condemns homosexuality, then we've hit a blank wall. Debate is the life-blood of a democracy, and this means that leaders must offer discussable reasons for what they propose to do.  To say, "My religion says so" may explain why you believe something, but it has no function in a discussion with people who do not accept your religion.  Such an appeal to religion is, as Richard Rorty once put it, merely a "conversation stopper."

 That's light! Scientists invent metal material that's 1/100th as heavy as styrofoam. 

Faith2Action believes it can disprove evolution in less than 300 words.

Michael Moore is as ridiculous when discussing President Obama as he is the rest of the time.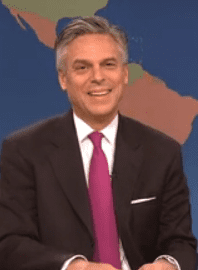 He's reasonable! He's sane! But dammit, Jon Hunstman just never looks relaxed.

A powerful letter demanding the resignation of UC Davis chancellor Linda Katehi. (Whose walk of shame you may witness here.) Excerpt:
Police used batons to try to push the students apart. Those they could separate, they arrested, kneeling on their bodies and pushing their heads into the ground. Those they could not separate, they pepper-sprayed directly in the face, holding these students as they did so. When students covered their eyes with their clothing, police forced open their mouths and pepper-sprayed down their throats. Several of these students were hospitalized. Others are seriously injured. One of them, forty-five minutes after being pepper-sprayed down his throat, was still coughing up blood.

This is what happened. You are responsible for it.

You are responsible for it because this is what happens when UC Chancellors order police onto our campuses to disperse peaceful protesters through the use of force: students get hurt. Faculty get hurt. One of the most inspiring things (inspiring for those of us who care about students who assert their rights to free speech and peaceful assembly) about the demonstration in Berkeley on November 9 is that UC Berkeley faculty stood together with students, their arms linked together. Associate Professor of English Celeste Langan was grabbed by her hair, thrown on the ground, and arrested. Associate Professor Geoffrey O'Brien was injured by baton blows. Professor Robert Hass, former Poet Laureate of the United States, National Book Award and Pulitzer Prize winner, was also struck with a baton. These faculty stood together with students in solidarity, and they too were beaten and arrested by the police. In writing this letter, I stand together with those faculty and with the students they supported.

One week after this happened at UC Berkeley, you ordered police to clear tents from the quad at UC Davis. When students responded in the same way—linking arms and holding their ground—police also responded in the same way: with violent force. The fact is: the administration of UC campuses systematically uses police brutality to terrorize students and faculty, to crush political dissent on our campuses, and to suppress free speech and peaceful assembly. Many people know this. Many more people are learning it very quickly.

You are responsible for the police violence directed against students on the UC Davis quad on November 18, 2011. As I said, I am writing to hold you responsible and to demand your immediate resignation on these grounds.

The story of "The Battle Hymn Of The Republic."

"A jar of change on a dresser is sadly factoring into a number of financial decisions."

Jimmy Fallon as Jim Morrison, singing the Reading Rainbow theme. Incredibly bizarre, shockingly good. Watch it AFTER THE JUMP … (HT: Shakesville)