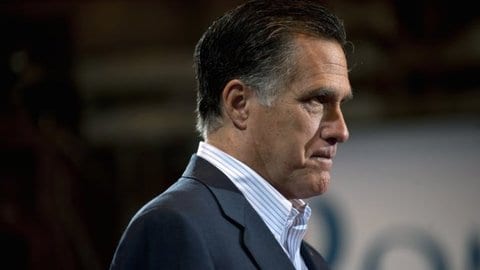 Richard Grenell claimed that he resigned from Mitt Romney's campaign because of the "hyper-partisan" debate about his homosexuality. Andrew Sullivan now reports, however, that Grenell may have been frustrated by the reaction within Romney's camp to the controversy, particularly how Romney campaign staffers tried to "silence" him.
According to Sullivan's sources, Romney's campaign asked Grenell, the candidate's foreign policy advisor, to stay silent on a conference calls with reporters about Romney's international policy. Apparently reporters wondered why Grenell was not on a call he coordinated. He was, however, on the call, but had been told not to speak out, up or otherwise make his presence known. Grenell, Sullivan writes, had been "muzzled."
Sources close to Grenell say that he was specifically told by those high up in the Romney campaign to stay silent on the call, even while he was on it. And this was not the only time he had been instructed to shut up. Their response to the far right fooferaw was simply to go silent, to keep Grenell off-stage and mute, and to wait till the storm passed.

…

A couple other thoughts… If all gay Republicans who support marriage equality are banned even from speaking on other topics entirely (like Iran or Afghanistan, where Grenell is a fire-breather), who's left? The answer, I'm afraid, is no one. Grenell was prepared to stay silent on gay issues entirely and do his job. But that wasn't enough. Romney's anti-gay agenda is therefore deeper and more extreme than Bush's.
One has to wonder what Romney spokesman Eric Fehrnstrom, who yesterday claimed Romney is against "intolerance," will have to say about this.