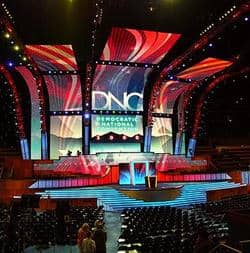 With only four months until the Democratic National Convention, 11 state party chairs have joined the growing chorus asking the Dems as a whole to finally embrace marriage equality.
Party heads from Massachusetts, New Jersey, Vermont and eight other states today announced that they want the Democratic Party to include a commitment to same-sex marriage in their official platform.
One of the chairmen, New York's Jay Jacobs, remarked, "Marriage equality is simply the right thing to do, and that's why I strongly believe that the Democratic Party should stand united for a freedom to marry plank in our national Democratic Party platform."
While President Obama would surely like to put gay marriage on the sideboard before November's election, increased pressure from colleagues like Nancy Pelosi and John Kerry will most likely — or at least hopefully — inspire him to take a definitive stand for or against equal rights.