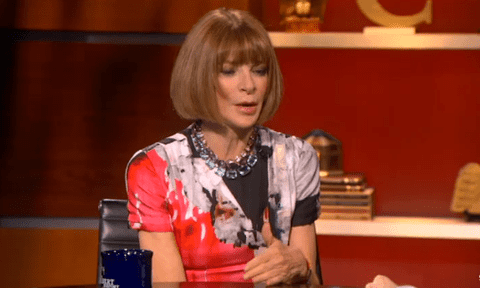 Because I am an old fart who retires at 8:30 sharp, I missed last night's edition of Colbert Report, on which Vogue editrix Anna Wintour chatted about gay marriage — so fashionable! — eating shrimp at Long John Silver's and why Italian designer Elsa Schiaparelli planted seeds on her face. (No, it's not what you're thinking. Get your head out of the gutter.)
Also, there's a joke in there about The Devil Wears Prada — so last year, darling — and a few quips about how gay men make the fashion world go 'round.
Watch it, AFTER THE JUMP.