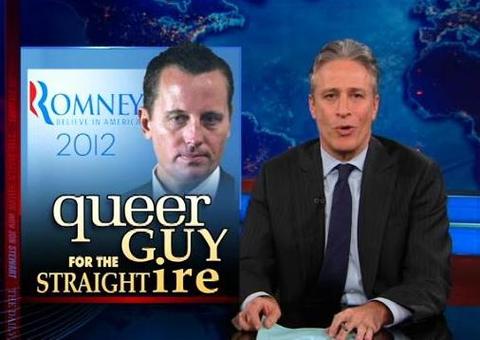 Jon Stewart last night took aim at the fabricated controversy over Richard Grenell, the erstwhile Mitt Romney adviser who resigned because right-wingers were angry about him being gay.
AFTER THE JUMP, watch Stewart lambast conservatives like Bryan Fischer who are applauding their successful protest.
"What a proud day it must be for you," Stewart says to Fischer. "I mean, in years to come, you can all sit around and tell the grandkids about the day you got that gay guy fired."
Fischer probably would.