Officials in San Francisco are debating a resolution supporting a proposal to name a Navy ship for slain gay civil rights leader Harvey Milk, the SF Chronicle reports: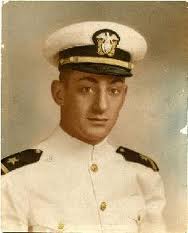 Critics of the idea, led by Supervisor Christina Olague and a contingent from the San Francisco gay Democrat club named in Milk's honor, don't think he would have wanted his name associated with a military ship.
Milk was "against the Vietnam War and war in general," Olague said of Milk, who was gunned down at City Hall in 1978 by disgruntled former colleague Dan White. A more fitting tribute would be to get a national holiday named in Milk's honor, she said.
San Diego Rep. Bob Filner, the ranking Democrat on the House Armed Services Committee, has asked the Navy to christen a ship the USS Harvey Milk, and San Francisco Supervisor Scott Wiener authored a nonbinding resolution urging support.
What having the ship might mean, according to a vet:
Zoe Dunning, a lesbian and retired Navy commander, testified in favor of Wiener's legislation, noting that naming a ship after Milk would have global reach. Every time the ship pulls into a port of call, there would be Milk's name emblazoned on the exterior, and the sailors and officers assigned to the ship would wear his name on a uniform patch, she said.