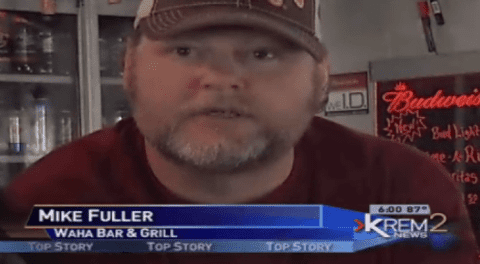 Citing their Christian faith, Mike and Mari Fuller, owners of the Waha Bar & Grill in Idaho, say they will no longer sell Pepsi or MillerCoors beer because of those companies' ties to the National Gay and Lesbian Chamber of Commerce.
"The National Gay and Lesbian Chamber of Commerce is an entity that collects money from major corporations to further promote policies for the gays, lesbians, bisexuals and transgenders, and as Christians, we don't support that," said Mr. Fuller. He and his wife said they would bring back the products if the corporations changed their tune on LGBT rights. MillerCoors says that ain't gonna happen.
"MillerCoors has a strong track record of supporting the diversity of our employees as well as the communities in which we work and live. Due to the diversity and breadth of our consumers and because we believe in supporting the many communities we serve, we support myriad organizations across the country. The National Gay and Lesbian Chamber of Commerce is one of many organizations we are proud to support," said a spokesperson.
Despite their allegedly strong convictions, the Fullers still sell products from Coca-Cola and Budweiser, both of which work with the NGLCC. Guess they weren't too thorough in their witch hunt.
Watch a video report on the Fullers' conservative menu AFTER THE JUMP…