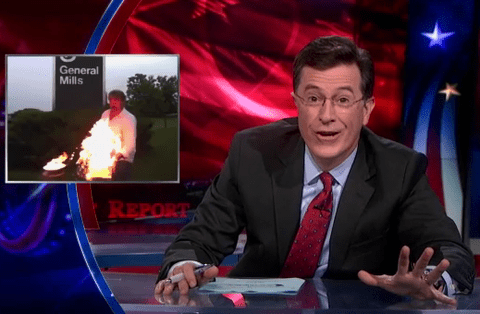 Michael Leisner has really made it!
After his flaming protest of pro-equality company General Mills went viral, Leisner has now found himself lampooned on Comedy Central's Colbert Report. Maybe he can parlay this attention into a new career: his over-dramatic, ill-conceived action led to his firing.
Watch faux conservative Colbert offers his thoughts on Leisner, the gay cereal agenda and that hot Quaker Oats lady AFTER THE JUMP.