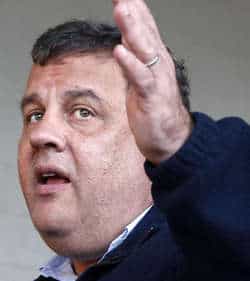 New Jersey's Legislature in February passed a marriage equality bill in February, a bill Gov. Chris Christie shamelessly vetoed for political gain. So with marriage equality now passed by three states' electorates, you would think the Garden State lawmakers would start thinking about going that route and putting marriage to a popular vote. Turns out, not so much.
Senate Majority Leader Loretta Weinberg, a Democrat who sponsored the vetoed bill, told The New Jersey Journal, "I still don't believe we should put civil rights onto a referendum." That leaves either the Supreme Court or another legislative battle.
…It looks as if the battle for gay marriage in New Jersey will continue on the same two fronts: in court, with a case pending in the state Supreme Court; and in the Legislature, where Democrats have another year to cobble together the two-thirds majority needed to overturn Christie's veto.

And while Democrats and gay rights advocates say their stand against a referendum is based on principle, a victory wouldn't be as easy next year, with lower turnout and Christie expected to be at the top of the ticket.

Sen. Ray Lesniak (D-Union), a gay marriage sponsor, left the option of putting the issue on the ballot as a "last resort" — only if Democrats can't override it, their court case fails and they are unable to defeat Christie next year.
Garden State Equality Chairman Steven Goldstein told the paper that Christie, whom he described as "the best political strategist I've ever met in my life," should start to smell the political change in the air and shift his position.
"I hope the election of 2012 has taught him that his two goals — keeping New Jersey happy and keeping his presidential prospects on fire — are no longer mutually exclusive," he said. "America, just like New Jersey, has turned the corner not only on marriage equality, but on a host of other social issues."