Judge Vaughn Walker, who struck down Proposition 8, reflects on the case as SCOTUS prepares to take it up, in a conversation with the Mercury News: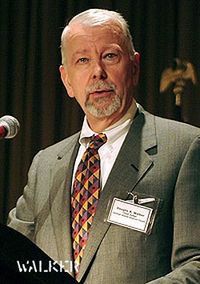 Walker wasn't always so sure the Proposition 8 case would reach the Supreme Court, although he prepared from the outset for that possibility. He notes that the gay marriage debate was at a different juncture in 2009 — few states had legalized same-sex marriage (nine do now), and President Barack Obama was still several years away from backing same-sex marriage rights in the courts.
"It was a different time, and the Supreme Court doesn't always get out in front of public opinion," Walker said. "Not that many cases go to the Supreme Court."
Over the objections of Proposition 8 backers, Walker ordered a full trial to establish a complete record on the arguments from both sides, aware the higher courts would review whatever he decided. "If you are going to have an issue that deals with a significant constitutional matter, it pays to have some facts that are established the old-fashioned way," he said.
But, to Walker's surprise, after lawyers for same-sex couples put on a parade of witnesses, gay marriage foes put on scant evidence, offering just two witnesses, including one who later came out in favor of same-sex marriage rights. "I did think the proponents of Proposition 8 would put on a case," Walker said.
"It never occurred to me that they would … ," and his trademark baritone trails off. Walker asks for the correct baseball term for taking a swing and a miss at a pitch and then just shrugs.
And whiff they did.