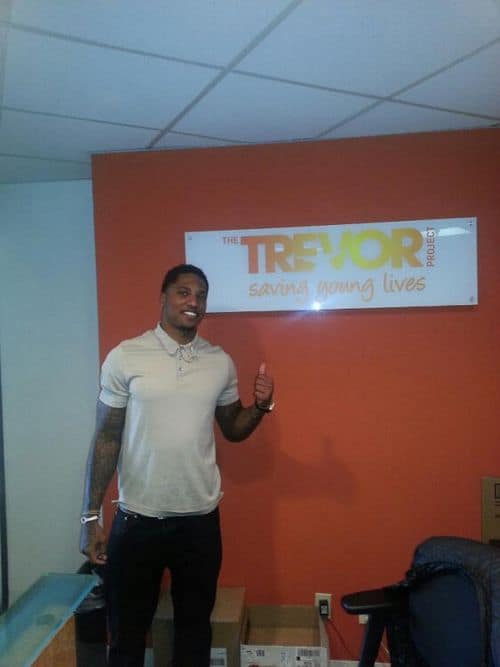 San Francisco 49er cornerback Chris Culliver, who made headlines in the days leading up to the Super Bowl when he told radio host Artie Lange that gays were not welcome in the locker room or the NFL, tweeted a photo this afternoon from the offices of The Trevor Project, the leading suicide resource and hotline for LGBTQ youth.
Wrote Culliver, who appears to be getting educated on the topic: "Great time at LGBTQ the Q is for (question)"
The visit is a follow-up on a promise Culliver made along with his apology, that he would be attending an educational training program at the organization to learn about the difficulties faced by youth who bear the brunt of anti-gay remarks, bullying, and rejection from society.
Said Culliver last month:
"As an African American male, I should know better. Hate and discrimination have a lasting effect, and words matter. I also have a responsibility to myself, and especially to my young fans to be a better role model. The kids who look up to me and other athletes are the future of our country, and our future deserves better than fear, hate and discrimination… I was wrong, and I want to learn how to make it right. That's why I reached out to an organization called The Trevor Project… No child should ever feel like they are less than anyone else, and God has put me through this storm so I can learn from my mistakes and help make sure no child has to feel that way, again."