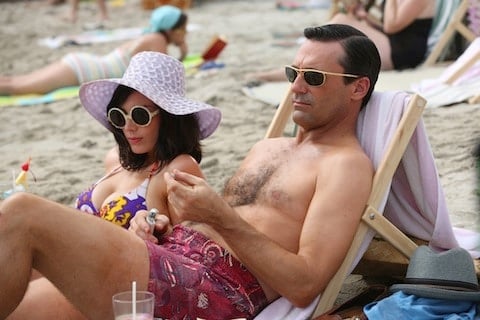 There's been plenty to discuss this season of Mad Men. From T-shirt red herrings to Bob Benson's intentions, the sixth season of AMC's critically-adored drama transformed viewers from passionate analysts to crazed conspiracy theorists. 
Interpretations of last night's season finale are already popping up. Before you solidify your opinion, check out what critics are saying about the latest episode, "In Care Of," and the season overall. 
More, AFTER THE JUMP…
"It's a stretch, but the beauty of the season 6 finale is that it provided closure and opened a new set of possibilities just when the audience was feeling burned out on Don's tediously bad behavior." — Joanne Ostrow, Denver Post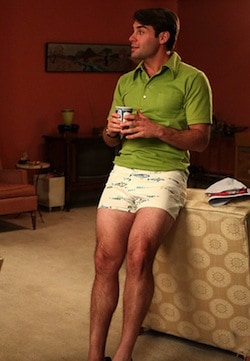 "For now this strikes me as Mad Men's weakest season overall, often lacking the thematic, visual and rhythmic unity of seasons one through five".  — Matt Zoller Seitz, Vulture
"As it so often has in the past, Mad Men took my expectations and subverted them as it expanded my idea of what the show could do or be. It zigged when I expected it to zag, and that's my favorite Mad Men mode." — Maureen Ryan, Huffington Post
"If there was a single recurring complaint lodged against this overall excellent season of Mad Men, it was that Don Draper seemed stuck in a rut — which, as 'In Care Of' solidifies, was exactly the point." — Geoff Berkshire, Zap2It
"Finally, a whole season of hitting rock bottom forced Don to do what was best: To face his demons." — Swati Gauri Sharma, Boston Globe
"Tonight's finale wrapped up what turned out to be a pretty strong season of Mad Men: a step down from the pinnacle of Season 4, perhaps, but a worthy companion to last season, if not a shade better." — Dave Nemetz, Yahoo! TV
"It'll be interesting to see where [Don] goes from here, with only one season left before the show pours its final afternoon drink and stubs out its last cigarette." — Keith Staskiewicz, Entertainment Weekly
"But what Mad Men keeps telling us over and over is that the really scary thing is not coming, because it is already here." — Willa Paskin, Salon
What did you think of this season?