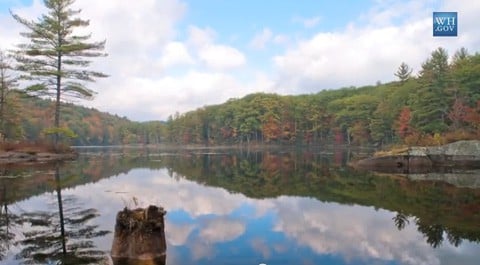 In a major speech at Georgetown University on Tuesday, President Obama says he'll unveil a sweeping plan to address the growing threat of climate change, Reuters reports: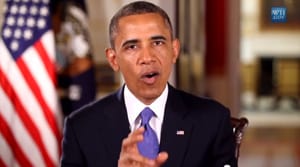 "In his video message, Obama outlined what would be a major national effort to address climate change. He said scientists will be needed to design new fuels, farmers to grow them, engineers to devise new sources of energy and workers to build the foundation for a clean energy economy.
"There's no single step that can reverse the effects of climate change. But when it comes to the world we leave our children, we owe it to them to do what we can," he said.
Sources familiar with his plans have said Obama is likely to roll out a number of measures on climate policy. They may include a strategy to limit greenhouse gas emissions from existing power plants, which account for roughly 40 percent of U.S. carbon dioxide emissions.
Watch the video Obama released in prep for the speech, AFTER THE JUMP…