Yesterday, San Diego County Clerk Ernest J. Dronenburg Jr. filed a petition seeking to put an end to same-sex marriages in California – at least temporarily.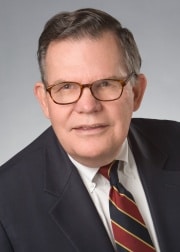 The LA Times reports: "Ernest J. Dronenburg Jr. argued that the court should halt weddings while it considers the argument that the federal court ruling should apply only to the two couples who sued over Proposition 8, as well as to the county clerks in Alameda and Los Angeles counties, where the couples live."
Dronenburg's office claims the document was filed for the purposes of
clarification, saying they want to make "sure to follow the Constitution
so there isn't any confusion."
County Chariman Greg Cox was quick to distance himself from Dronenburg's office saying, "The County Clerk has acted independently on this matter. No one else from the County was consulted or had any part of this court action, including the Board of Supervisors. The County's position is and always has been that we, the County, will follow applicable law with regards to same-sex marriage."
Also, California Attorney General Kamala Harris immediately issued a brief and stern response which essentially quashes Dronenburg's petition.
"The filing offers no new arguments that could deny same-sex couples their constitutionally protected civil rights. The federal injunction is still in effect, and it requires all 58 counties to perform same-sex marriages. No exceptions."
Read the entire petition here.