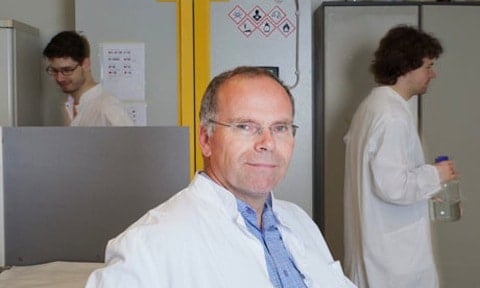 Dr. Mark Post of Maastricht University in the Netherlands has grown his own hamburger. Not from a cow but from bovine stem cells in his laboratory, and will be cooking and eating his own project. This endeavor for lab-grown meat took years of research and cost €250,000 to make, but could change the meat industry if proven viable. The factory-farmed meat industry is inefficient, cattle and pork in particular, and requires massive amounts of resources for the amount of meat harvested. The process also results in substantial negative environmental impacts as well as almost universal inhumane treatment of livestock.
Lab-grown meat, if proven tasty enough to take off in the consumer marketplace, could mitigate these negative impacts, perhaps most notably by reducing the amounts of CO2 and methane that are released into the atmosphere from factory farms. Additionally, the cost of meat could be lowered and more could be made to feed the earth's ever-growing human population, which is expected to hit 9.5 billion by 2060.
Safety for human consumption is also a concern that a spokesperson for the UK's Food Standards Agency, which is analogous to the FDA or USDA, addressed by stating,
Any novel food, or food produced using a novel production process, must undergo a stringent and independent safety assessment before it is placed on the market. Anyone seeking approval of an in vitro meat product would have to provide a dossier of evidence to show that the product is safe, nutritionally equivalent to existing meat products, and will not mislead the consumer. This would be evaluated under the EU regulation for novel foods, prior to a decision on authorisation. There have been no such applications to date.
The taste-test is scheduled to occur this Monday, shortly after lunchtime.