As a result of a state district judge's decision to uphold same-sex marriages, the Los Alamos County clerk's office today became the eight in New Mexico to issue marriage licenses to gay couples, Albuquerque Journal reports: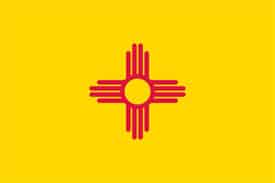 Janet Newton and Maria Tibodeau were denied a marriage license last week and they filed a lawsuit that led to a ruling by District Court Judge Sheri Raphaelson that same-sex couples are entitled to be married in New Mexico
Los Alamos County Clerk Sharon Stover went to court Wednesday to defend her decision, but the judge ruled against the clerk. 
Seven other New Mexico counties (Grant, Doña Ana, Santa Fe, Bernalillo, Taos, San Miguel and Valencia) have begun issuing marriage licenses to same-sex couples. 25 to go!