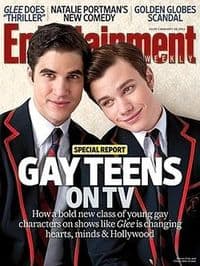 In a column published online, Brent Bozell (pictured below), president of the conservative Media Research Center, blasted Hollywood for including too many gay characters in television and film and criticized the Gay and Lesbian Alliance Against Defamation (GLAAD) for throwing a "tantrum" whenever media doesn't feature LGBT characters.
Said Bozell:
These cultural trend-enforcers went after the movies this summer, complaining that out of the 101 film releases by the major studios in the 2012 calendar year, "only 14 films contained characters identified as lesbian, gay or bisexual. There were no films containing transgender characters."
America weeps.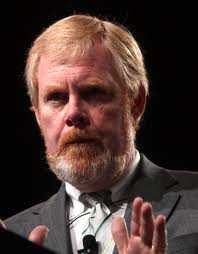 The silver-screen people need to catch up, they lectured: "But if the major Hollywood studios want a real barometer of how much has changed in our society and how much catching up they have to do, they need only look at what's become one of the greatest threats to their viability: television."
In the 2012-13 TV season, GLAAD found a record number of LGBT characters – 4.4 percent, or at least double their actual percentage of the population. Fox was honored for having these characters in 42 percent of their programming hours – although that wasn't enough for "Excellent" status, merely "Good."
Bozell goes on to say that GLAAD is even trying to ram these gay characters down kids' throats:
They want children indoctrinated as well. GLAAD is also not shy when it comes to Teen Nick, Cartoon Network and the Disney Channel. Apparently, children also desperately need the propaganda of gay characters in 42 percent of programming hours. They're extremely happy with the liberalism of "ABC Family" and have relayed that Disney Channel executives promised GLAAD they will "introduce LGBT characters in an episode of its original series 'Good Luck Charlie' set to air in 2014, a first for the network." The first of many, they expect. 
In the past, Bozell has written at length about what he sees as Hollywood's push to normalize the gay 'identity' among America's youth. Back in 2011, Bozell slammed an Entertainment Weekly cover featuring Glee stars Chris Colfer and Darren Criss (pictured above), calling the photo "gay teen propaganda."
The folks over at Equality Matters have also been documenting the MRC's anti-gay crusade, including their disappointment at the lack of 'ex-gays' in the media and their belief that news networks are going too easy on gay bullying victims.
Pretty sick. 
(credit via Equality Matters)