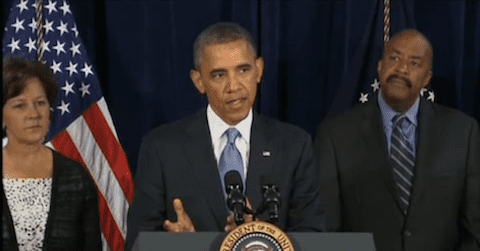 It's a secret to nobody that the NSA invades the privacy of Americans daily, but what's astounding is how much they harvest and how few restrictions are placed on them. The Washington Post released an article on how the NSA takes advantage of offshore data centers to harvest from companies like Facebook and Google, who use those offshore centers to help distribute their traffic and data loads, and how these actions haven't been authorized by Congress…and don't need to be. 
The agency avoids the restrictions in the Foreign Intelligence Surveillance Act by intercepting contact lists from access points "all over the world," one official said, speaking on the condition of anonymity to discuss the classified program. "None of those are on U.S. territory."
Because of the method employed, the agency is not legally required or technically able to restrict its intake to contact lists belonging to specified foreign intelligence targets, he said.
Should anyone be concerned that all of this questionably-obtained data would be misused, never fear: there are accountability measures in place.
A senior U.S. intelligence official said the privacy of Americans is protected, despite mass collection, because "we have checks and balances built into our tools."

NSA analysts, he said, may not search within the contacts database or distribute information from it unless they can "make the case that something in there is a valid foreign intelligence target in and of itself."
The Patriot Act provides a lot of the authority for the NSA to engage in these privacy invasions with little oversight or accountability. For their part, Google and Facebook did not opt in to this data collection.
"We have neither knowledge of nor participation in this mass collection of web-mail addresses or chat lists by the government," said Google spokeswoman Niki Fenwick.

Facebook spokeswoman Jodi Seth said that "we did not know and did not assist" in the NSA's interception of contact lists.
The NSA is reaping some small measure of karmic retribution, however.
Spam has proven to be a significant problem for the NSA — clogging databases with information that holds no foreign intelligence value. The majority of all e-mails, one NSA document says, "are SPAM from 'fake' addresses and never 'delivered' to targets."