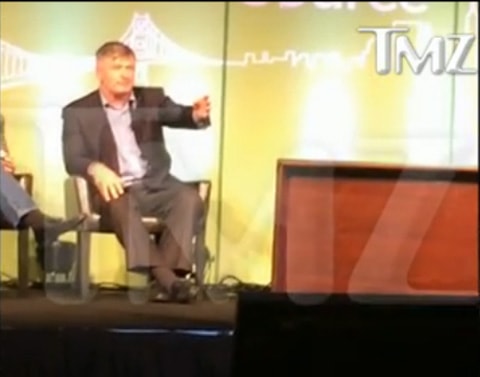 This morning we reported on a talk Alec Baldwin gave at a tech conference in San Francisco in which he attempted to use humor to defuse tension over his recent use of an anti-gay slur.
Following a statement of contrition, Baldwin pointed out a member of his posse and asked him to stand up, identifying the man as "my lover, Matt".
Baldwin then went on to describe how he loves men but not in a sexual way.
Watch, AFTER THE JUMP…
(via tmz)