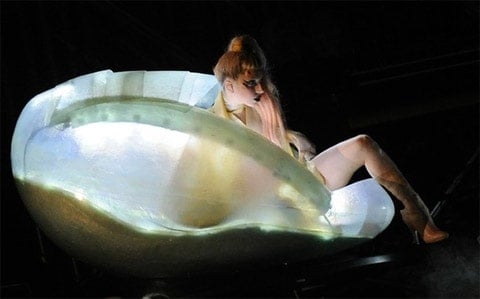 Lady Gaga is going to blast off in a Virgin Galactic spacecraft "and belt out a single track" during a high tech music festival in New Mexico in early 2015, Us Weekly reports:
"Zero G Colony is a three-day hi-tech festival set to take place at Spaceport America in New Mexico that features world-class entertainment and cutting-edge technology. Gaga's performance in space is planned to take place on the third day at dawn, which is approximately six months after the first Virgin Galactic commercial flight.
While they're billing it as "the first artist to sing in outer space" I'm not sure that Gaga could possibly outdo Canadian astronaut Chris Hadfield and his completely amazing cover of David Bowie's "Space Oddity" from the ISS.
And Hadfield is an artist if there ever was one.