A spokeswoman for the Oregon Family Council is under fire after using an analogy about neo-Nazis while discussing the issue of whether businesses in the state should be required to serve gay weddings.
Teresa Harke, who filed a ballot initiative last week that would give religious groups the right to discriminate against gays, said that forcing Christians to provide services for same-sex weddings would be the same as expecting "a Jewish bakery to serve a neo-Nazi who wanted a cake with a swastika on it." The Oregonian reports: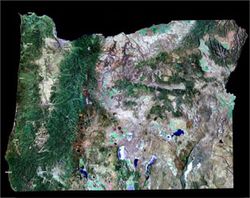 That comment sparked a letter from 13 Oregon rabbis as well as leaders of the Jewish Federation of Greater Portland and the Oregon Area Jewish Committee.
The letter, written by Rabbi Michael Cahana of Congregation Beth Israel in Portland, said the comment was an "insult to the memory of those who perished" in the Holocaust "to use one of history's greatest atrocities to forward your political agenda."
"It really is using an illustration that is so offensive," Cahana said in a telephone interview. "Here you're making a comparison between a hate group that supports the elimination of Jews in the world and a couple that wants to sanctify their marriage."
The Oregon Family Council, in an email from Jack Louman, the group's president, defended Harke's use of the comparison, saying the comments "were made in the context of an example of rights of individual conscience."
A 2014 ballot initiative is in the works that would bring marriage equality to Oregon.