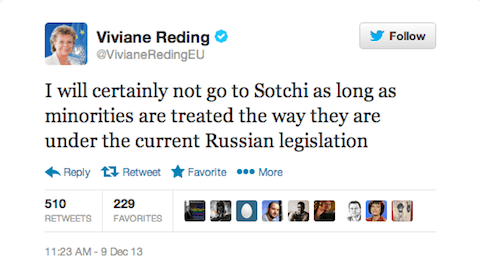 And another high-profile political leader joins the boycott of Russia for their heinous witch hunt of homosexuals.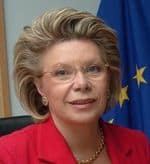 European Union commissioner Viviane Reding, like German President Joachim Gauck, has publicly announced that she will not be attending the Olympics in Sochi. Whereas Gauck's decision is implied to be a response to Russia's human rights violations, Reding explicitly stated in a tweet that she would be staying away because of how the country treats its minorities: 
I will certainly not go to Sochi as long as minorities are treated the way they are under the current Russian legislation.
Here's hoping that the courage of these two leaders will inspire action on the part of others who have yet to speak up.