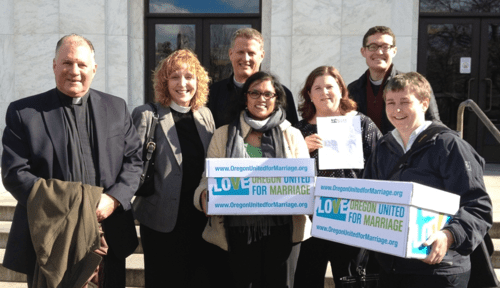 BY DAVID MIXNER
In just ten months, Americans will be going to the polls once again. Seems like we just made the same journey yesterday but nevertheless the season is once more upon us. LGBT Americans will join the rest of country as we hold our breath to see who controls Congress and also if progressives can regain governorships in key states. As in every election year, this one will be proclaimed critical to the future of the country.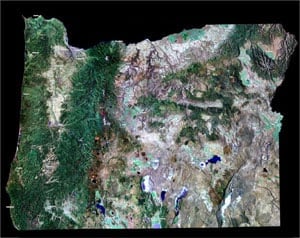 For the LGBT community, we will be looking westward toward the state of Oregon.
Since last July, the forces for equality have been gathering signatures to place on the ballot a measure that would repeal the state's constitutional amendment that bans marriage equality. In addition, it would make same sex marriage legal in the 'Beaver State'. The voters passed that constitutional ban in 2004 by a margin of 57% to 43%.
This will be the first time an effort has been made to repeal a constitutional marriage equality ban by ballot. If they are successful in Oregon, it means marriage equality forces can look to other states in 2016, such as Ohio, to start repealing constitutional amendments that exist in twenty-nine states.
Hopefully the courts will shortcut this entire process but we can't build our freedom on 'wishful thinking'. The effort for full marriage equality in every state must continue until we are successful.
So how are they doing in Oregon?
Communications Director Peter Zuckerman for Oregon United for Marriage reports that for the ballot measure to qualify for the November election they need 116,284 valid signatures by July 3rd of this year. As of this week, the campaign has collected just over 122,000. Of course, we need to obtain many more to ensure that we have enough signatures once the Secretary of State's office checks for validity.
There is little doubt that Oregonians will go to the polls and vote on this issue in November.
The polls show a very tight race. On this particular ballot question, a poll shows us winning by less than a majority right now with 49% in favor of repeal and 42% for keeping the amendment. Another 9% are undecided. When voters are asked if they generally favor marriage equality that figure escalates to 54%.
While is a close race, it is a winnable race.
Evan Wolfson, President of Freedom to Marry, says the organization has made this 'a very high priority for 2014 since it is a chance to show that having won in the courts and having won in the legislatures we can show we can win at the ballot box." The organization already has two full time staff members in the state and is the largest out-of-state funder for the effort.
As neighboring Washington State proved it will be an expensive and tough battle. The people in the Evergreen State spent well over $12 million and had over 30,000 volunteer hours in the road to victory.
Wolfson and Zuckerman both believe it will take the same kind of effort to win in Oregon. Says Wolfson:
"From those of us outside Oregon, it will require early and sustained support for the excellent campaign we have come together to build — Oregon United for Marriage — probably in the $10-12 million range. For the campaign, it will require continued persuasion as well as a massive voter identification and turn-out effort, including voter registration, particularly among younger voters."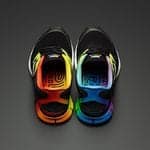 Corporations are coming to the forefront in fighting for marriage equality in The Beaver State. Nike has already raised $280,000 to fight for the ballot measure.
So fasten your seatbelts, plan vacation time in Oregon, and start planning fundraisers in your home states since we need to hit the barricades fighting for freedom yet one more time. The LGBT community has learned to love the feeling of winning so let's not stop the momentum now.