War veteran with PTSD becomes first person to buy legal marijuana in Colorado.
 Enrique Iglesias claims his worst defect is "from the waist down." "I go skinny-dipping if there are no paparazzi around," Enrique said. When asked if he goes full frontal, he added: "I'm not going to tell you because it would ruin my career. There's not a lot to show off."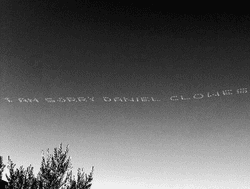 Shia LeBeouf offers a sky high apology for plagiarism
 Duck Dynasty clan launches their own line of guns. 
 The Atlantic looks at why Republican belief in evolution has declined so rapidly in the past four years. "One possibility is that respondents who identified as Republican and believed in evolution in 2009 are no longer identifying as Republicans. Fewer scientists, for example, are reportedly identifying with the GOP, and the overall trend is for fewer Americans to call themselves Republicans. But both Gallup and separate polling from Pew found approximately the same party ID in 2009 and 2013."
 Issac Asimov's 1964 prediction for what the year 2014 would look like.
 A Chinese man who attempted to fly a hot-air balloon to an island between Beijing and Tokyo had to be rescued by Japan's coastguard after ditching his balloon at sea. 
 James Avery of 'The Fresh Prince of Bel Air' passes away at the age of 68.
 Miley Cyrus takes a shot at Beyonce. "Beyonce has been a big inspiration to me but she's been out for such a long time. She's so talented and I think she's at the top of the game now but people are always looking for new blood and that's what I bring to the game now, new blood." 
 What your favorite drink says about your political inclinations.
 Man who won contest to meet cast of "Breaking Bad" arrested on drug charges.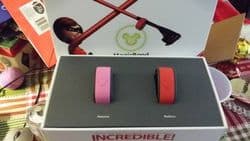 Disney World's new NSA-style "Magic Bands" track guest movements. "The MyMagic+ 'vacation management system' can track guests as they move throughout Walt Disney World and analyze their buying habits. If parents allow certain settings on the Magic Bands, employees playing characters will be able to see data with the use of hidden sensors — so a child might walk up to Mickey Mouse, who says, "Hi, Bobby! Happy birthday!" Some rides will be designed so that there's interaction between the machines and people with Magic Bands in waiting areas, thus keeping guests entertained as they wait in line.