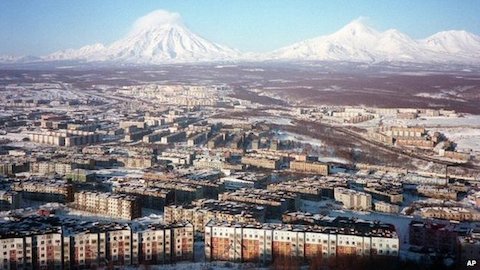 Last June a group of Russian villagers in the Kamchatka region murdered a 39-year-old man for being gay and was part of a small rash of anti-gay murders in the country at that time. Three men were arrested in connection with the crime and put on trial for the man's murder. As of Monday, the three men, now aged 18, 22, and 26, were found guilty of the murder.
What is perhaps most surprising in this case is that the three men were not just found guilty of murder, they were found guilty of murder motivated "out of personal hatred, based on their conviction that their fellow villager's sexual orientation was non-traditional." In other words, that they were motivated by homophobia.
Unfortunately, this just means that they were guilty of premeditated murder, not of committing a hate crime, but perhaps it is some tiny victory that the homophobia motive was even acknowledged at all given Russia's present poisonously anti-gay social climate.
The men have been sentenced to between 9 and 12.5 years in jail.