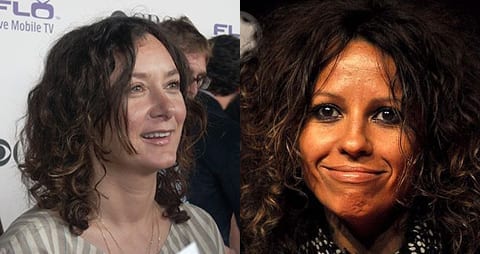 Actress Sara Gilbert (from Rosanne and co-host of The Talk) got married this past weekend to musician Linda Perry (former frontwoman of 4 Non Blondes).
Perry popped the question to Gilbert last spring in "the most amazing proposal ever" at an L.A. park. So far neither woman has made mention of their weekend wedding via social media.
Gilbert has two children from her previous relationship with TV producer Alison Adler, her nine-year-old son Levi and her six-year-old daughter Sawyer.