BY DAVID MIXNER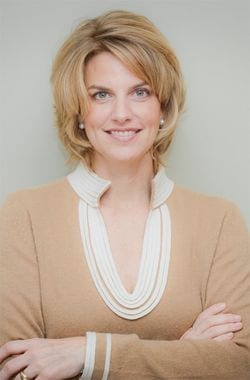 In recent history, it would be hard to find a time when there has been such remarkable progress so quickly on LGBT rights. The fight for marriage equality has been especially extraordinary in its acceptance by Americans. You know we have made progress when in the deep South over 40% of citizens support the freedom to marry for LGBT Americans.
Times have indeed changed and in some cases, very quickly.
That rapidity has presented challenges for our LGBT organizations across the country. Our national organizations have had to reevaluate their missions, reasons for existence and reorganize for the struggles that will exist for LGBT citizens around the world in this 21st Century. Those which refuse to adapt to the new reality will be left behind or become shadows of their former selves.
LGBT Americans have a right and indeed, an obligation, to question each organization on how they plan to use their funds and their vision for the future. The world has changed dramatically since their inception in the last century.
Sitting down for lunch with the new charismatic, smart new leader of GLAAD, Sarah Kate Ellis, I had some tough questions for the former corporate executive.
Did GLAAD still needed to exist? What is its mission and vision for the future? Where does it fit into the epic battles that still lie ahead? After all, hadn't the organization been through some difficult times in recent years?
Here are some of the thoughts Ellis shared with me over lunch last week:
— That the GLAAD brand is still powerful and has the ability to gain instant access to the media and its titans around the world. That brand in itself should not be casually discarded.
— GLAAD must reorganize into a nimble, streamlined organization with the capacity to respond quickly to any crisis around the world and has already begun that process.
— While we have seen dramatic progress for LGBT citizens in television we still have a long way to go in film and music.
— Not only does GLAAD have to adapt to the changing world of social media but so do all the media outlets. Many media giants that existed when GLAAD was founded no longer exist or are shadows of their former selves.
— As the communications arm of the LGBT movement, the organization intends to create a 'new narrative' to change the hearts and minds of people internationally.
— With all the pain that is taking place in places like Russia or Africa, it is no longer enough to admonish someone for using the "F" word, have them do a PSA and then give them an award for their enlightenment .
— The end of the Sochi Olympics is just the beginning of the work. GLAAD intends to meet with NBC, the sponsors, the IOC and sports editors to see that such a travesty never happens again.
— Ellis feels strongly that if the LGBT community must be ready for the World Cup in Russia. The international sports entities must be educated, held accountable and pass tough new policies and regulations.
— To that end, GLAAD will soon announce an exciting new partnership with You Can Play to strengthen ties with professional sporting leagues and organizations.
— Ellis believes GLAAD must become the 'communications bridge' between Americans and LGBT citizens fighting for their lives in other countries. GLAAD has created 'Global Voices' to work with our brother and sisters overseas.
— Such efforts internationally must be tailored to the needs and challenges of the local populations and not just repeat the success here in America.
— GLAAD is working with key government entities that specialize in communication outreach into areas with authoritarian governments to make sure LGBT issues are part of that outreach.
— Domestically, the new executive director points out while we have made progress on marriage equality we have still not passed ENDA. Ellis noted that we might soon have more states for marriage equality than we have states with legal protections for LGBT Americans in the workplace.
— GLAAD has an especially powerful program around transgender rights. An amazing amount of work must be done with the United States media to ensure that our success is enjoyed by the entire community.
Ellis closed the lunch by saying, "You know David, I can't imagine a world without GLAAD."
Discussing all this with her over lunch made me realize I was sitting in the presence of a powerful new leader in the LGBT community. Ellis, who was an expert at 'turnarounds' before joining GLAAD, said she took the job because she has a deep respect for the GLAAD brand, and its potential for reinvention.
I wish her well in what is a major challenge in bringing GLAAD back to its former glory. I believe she just might pull it off.