A 16-year-old, transgender Connecticut teenager who was transferred out of the Department of Children and Families and put into adult prison without being charged with a crime has written in her own defense.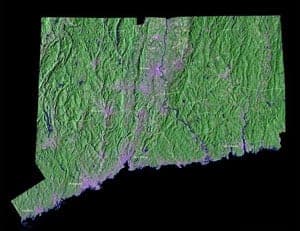 First, some backgrounding:
[The Department of Children and Families] said that it could no longer care for the transgender girl, claiming that she had a history of assaulting staff members. DCF officials referred to a a statute which hasn't been used in 14 years that allows the transfer when there is no other option for a treatment program. It is the first time in 20 years that the statute was used against a ward of the state.
In an op-ed column written by the teenager under the name Jane Doe, she said:
I have been involved with DCF since I was a little kid. There were lots of problems in my family, and DCF got involved to help me. Over the years, I've had many DCF workers. Some really tried to help me. Others did it for the paycheck. I admit that I have acted out and got into fights, many DCF kids fight with staff and other kids. I am not saying it was OK, but I have a lot of stuff built up inside me and don't know how to deal with it at times. They tell me that trauma changes people and makes them act out. Believe me, it does…
Forget what DCF said, I didn't blind anyone or break their jaw. DCF said a lot of things to make me look like a monster. Just think about how you would look if your worst enemy wrote down every bad thing you ever did and on top of that made things up. [Department of Children and Families Commissioner Joette Katz] wouldn't come to court to explain why she said untrue things about me. She showed up on the last day and wouldn't even look at me. The other people from DCF who came to court said really nice things about me… 
Now, I am sitting in a room at the end of a hallway in the psych ward at York Correctional Institution. I'm in my room 22 hours a day with a guard staring at me — even when I shower and go to the bathroom. It's humiliating. Women constantly scream and cry and it was hard to sleep. They moved me down a different hallway where it's not as crazy. I tell myself that this is just a nightmare, but it doesn't end. I know that I need to work on my issues and I want to, but this is not the place. I am afraid of the women here. I don't want to be around them. They yell comments to me and make fun of me when they see me.
According to Al Jazeera news, the teen will be evaluated and possibly sent to a youth facility for men under the age of 21, depending on the evaluation's findings. They also report that "advocates and supporters of the transgender teen used the hashtag #RethinkMalloy (on Twitter) to discuss the story."