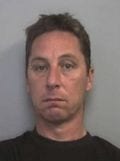 And for the most disturbing piece of rabbit related news this month:
A Bristol, England man was sentenced yesterday to eight years and eight months in prison after admitting to disguising himself in a bunny costume, duping his way into his ex's home, and stabbing his ex's new boyfriend several times in a jealous rage last October.
The Bristol Post reports
Mark Pritchard arrived at the home of his former gay lover Lee Corbin in Totterdown, dressed in a theatrical animal outfit.
He was holding roses and love letters.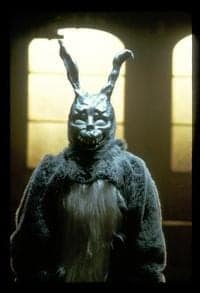 Pritchard managed to persuade his ex's new boyfriend, Martin Williams, that he was carrying a "special delivery" from Mr Corbin, who was away on holiday.
After reading out a number of love letters he had written himself, Pritchard persuaded Mr Williams to blindfold himself and wait in bed for "some treasure".
But Pritchard snuck up on his rival and tried to knock him out with a handkerchief covered in chloroform before starting to stab him with a knife.
Following an intense struggle, Pritchard fled the scene and was found later that day by police. Williams suffered two stab wounds to the hip, one to the neck and multiple defensive injuries.
Honestly the Easter Bunny is already universally understood to be a terrifying and disturbing individual folks. So if a creepy man in a rabbit costume shows up at your door, best not to let him in.