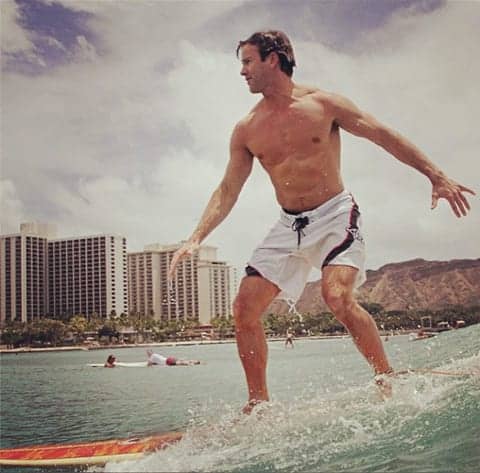 This week, Republican congressman Aaron Schock posted a photo of himself surfing the Hawaiian waves to his Instagram account along with this message:
Waikīkī Beach - Enjoying the Aloha spirit thanks to @tulsigabbard hospitality and Surfing Coach Nish for getting me up. Shout out to @oahusurfshots for the pics. #icouldlivehere
He gets extra points for using a filter that gives the photo a real 1970s Hawaii Five-O look.