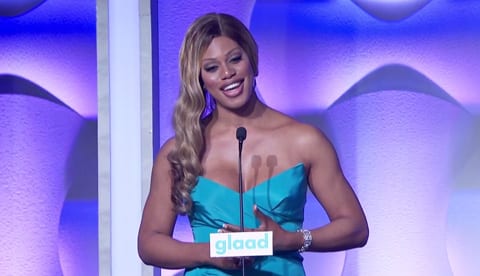 The TIME 100 Reader Poll is currently underway and Laverne Cox is sitting pretty at the top spot.
TIME reports:
Transgender actress Laverne Cox ignited her fan base when she retweeted the TIME 100 Reader Poll, launching her ahead of pop star Justin Bieber, who had previously occupied the top spot. The controversial Canadian songster held second place Friday morning, but had soon dropped to fourth–and has earned more votes against him than for, making him the most polarizing figure on the reader poll.
Though the final TIME 100 list of the most influential people of the year worldwide is ultimately chosen by the editors, TIME seeks the input of readers in an online poll.
Polls close 11:59 PM on April 22. Vote here.