"Cherry tree from space" mystery baffles Japan.

Petition: Christians ask World Vision to reverse anti-gay decision.

More of this week's Jeffrey Fashion Cares event from photographer Kevin Tachman.

Lorde covers Nirvana.

Seattle Mayor Ed Murray signs letter supporting ousted gay Scoutmaster Geoffrey McGrath: "We believe that Scouting's core message teaches admirable values and respect for others," the letter reads. "The BSA's decision undermines its credibility in claiming those values. It also does tremendous damage to the ability of the Chief Seattle Council to carry out the mission of Scouting in our region."

STUDY: Face-to-face conversations change minds on marriage equality.

SiriusXM to launch gay sports show: "The live call-in show will be hosted by sports broadcaster Eddie Robinson and will feature interviews with LGBT athletes and LGBT allies as they discuss sports, fitness, and the advancement of openly gay athletes competing in sports at all levels."

Shirley MacLaine coming to Glee.

Cher put on her best heart-shaped nipple pasties last night.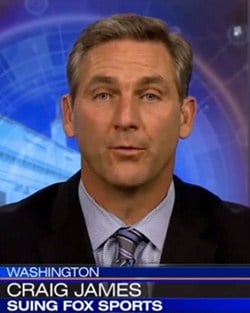 Fired FOX Sports analyst Craig James, who lost his job over homophobic remarks, is now working for the anti-gay hate group Family Research Council.

Sydney's Midnight Shift bar is up for sale.

Gay man convicted of murdering his wife and burning body in a garden incinerator after marrying her to hid his sexuality: "Jasvir Ginday, 29, used a vacuum cleaner pipe to strangle Varkha Rani, 24, who was isolated and friendless after arriving in the UK from India following the arranged marriage."

Gay Republican Fred Karger speaks to the HuffPost about his 2012 run for President: "I was dismayed by the reaction I got, not just from Victory Fund, but a lot of the LGBT groups, because of my Republican Party registration. And I understand that, because nearly everything bad that has happened in our civil rights movement has come from Republicans. But I think a lot of the sophisticated people understood what I was doing, to hold the Republicans' feet to the fire, to make them include an openly gay candidate. "

Scientists are making big breakthroughs in regenerative biology.

Lana del Rey releases cover art for new single.

Godzilla's Aaron Taylor-Johnson wears too many clothes for Men's Health.

Police arrest two in murder of gay Dallas man: "As to whether to brutal murder was an anti-gay hate crime, Carroll said that doesn't appear to be the case since the two men already in custody are openly gay and in a relationship with each other. Possible motives aren't being released, he said, because they want the third suspect to confirm what the other two have told authorities."

Trans man's widow wins court pension battle.

VIDEO: Scott Brown announces run for U.S. Senate in New Hampshire.

NC transgender student calls for apology from college: "Central Piedmont Community College (CPCC) student Andraya Williams of North Carolina is calling for CPCC to apologize for discriminating against her because she is a transgender woman. Williams was leaving a women's restroom on campus when a CPCC security guard interrogated her. The security guard questioned Williams about her gender, and then told her she was suspended until she could provide "medical proof" of her gender."