BY LISA KEEN / Keen News Service
TENTH CIRCUIT HEARS SECOND CASE: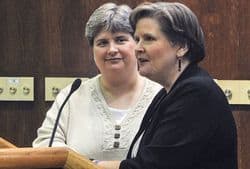 The same three-judge panel that heard the lawsuit challenging Utah's ban on recognition of same-sex marriages today hears a lawsuit challenging Oklahoma's. Jim Campbell, legal counsel from the Alliance Defending Freedom, a conservative legal group that has been opposing same-sex marriage, will argue for Oklahoma. Don Holladay, counsel with Holladay & Chilton in Oklahoma City, will argue for the plaintiffs.  Argument begins at 1:30 MDT at the Denver federal courthouse. Each side will get 15 minutes. Audio recordings of the proceedings will be available on the court's website within 24 hours of adjournment.
U.N. ADMONISHES BRUNEI STONING LAW: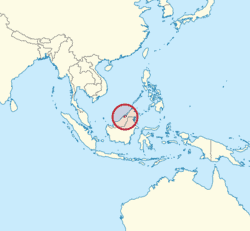 The United Nations' Office of High Commissioner for Human Rights issued a statement April 11 admonishing the southeast Asian nation of Brunei for revising its penal code to require stoning to death any person convicted of sodomy and other sexually related offenses. The revised code goes into effect April 22. U.N. spokesman Rupert Colville said the revised code "may encourage further violence and discrimination against women and also against people on the basis of sexual orientation."
OHIO JUDGE SPLITS THE STAY:
U.S. District Court Judge Timothy Black did as he said he might: He ordered the state of Ohio Wednesday to include the names of both same-sex parents on the birth certificates of children born and adopted to four same-sex couples in a lawsuit challenging the state's ban on same-sex marriages. But he stayed his ruling that the state ban on recognizing marriages of same-sex couples is unconstitutional. The stay will remain pending review by the Sixth Circuit U.S. Court of Appeals. The case, Henry v. Wymyslo, was led by civil rights attorney-activist Al Gerhardstein in Cincinnati.
DON'T MESS WITH ANYBODY IN TEXAS: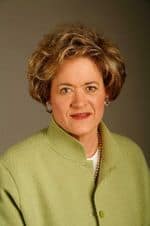 Texas Republican Governor Rick Perry is into a big-time scrap with lesbian Travis County District Attorney Rosemary Lehmberg, a Democrat. Lehmberg, who's gay, is the top prosecutorial officer for Travis County –the same county that runs the state's Public Integrity Unit which is charged with investigating wrongdoing by state officials. She's credited with convicting U.S. House Republican Majority Leader Tom DeLay in 2010 for money laundering (a case now on appeal to the state's high court for criminal appeals). But Lehmberg ran into trouble last April when police found her drunk and behind the wheel of a car in a church parking lot. Lehmberg acknowledged guilt, apologized, spent three weeks in jail, and entered a treatment program. But she refused calls from Perry and other Republican leaders to resign. Perry then claimed Lehmberg had "lost the public's confidence" and vetoed funding for her Public Integrity budget. Texans for Public Justice, a political watchdog group, charged that Perry is breaking the law by trying to coerce Lehmberg's resignation. And this week, a Texas judge seated a grand jury to look into those allegations. Perry has reported hired a defense attorney.
THE SILVER FORECAST: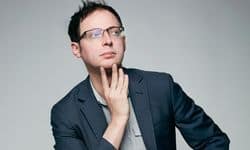 Openly gay political data cruncher Nate Silver yesterday echoed predictions that are being heard more and more frequently these days: Republicans appear poised to take over the Senate in the mid-term elections this November. Silver's latest model "puts Democratic losses in the Senate at 6.8 seats…."
NORTH CAROLINA SOFTENS:
A poll this month in North Carolina indicates opposition to same-sex couples marrying has softened by eight points in the past two years. In May 2012, 61 percent of voters said yes to a ban on same-sex couples marrying. But a Public Policy Polling survey taken April 3-6 of 740 registered voters found only 53 percent still oppose same-sex marriage.
© 2014 Keen News Service. All rights reserved.