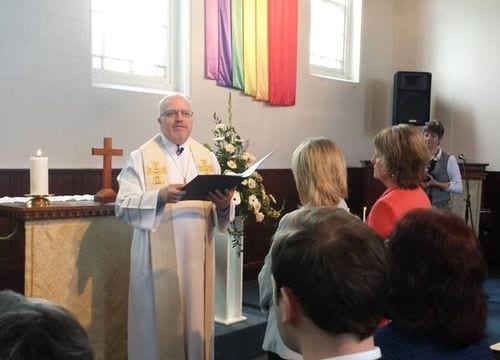 UK couple Jan Tipper and Barb Burden's weekend wedding at the Metropolitan Community Church in Bournemouth, England is believed to be the country's first gay wedding held inside a church.
The London Evening Standard reports: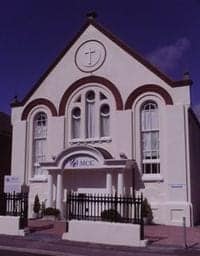 Ms Burden and Ms Tipper, who have been attending the church for 15 years, said they were shocked they were the first gay couple to wed in a church.
Ms Burden said: "Unfortunately it shows the lack of effective ministry by most churches to gay people in so many ways.
Ms Tipper said: "To get married in our church was very significant to us. Even though we've been together for almost 19 years it didn't feel right for us to have just a blessing or even a Civil Partnership.
"We've hoped for years for the opportunity to legally marry and once it became possible we knew it was time for us to tie the knot and to do it before God in our church with our friends and family."
Reverend Dwayne Morgan, who officiated the ceremony, said: " We are extremely pleased that the government didn't just listen to those churches that wanted to completely block same-sex couples from the right to have their marriage consecrated in their place of worship, but heard the voices of the minority of people of faith who believe that God doesn't discriminate.
The Church of England continues to oppose the blessing of same-sex wedding ceremonies within its churches.