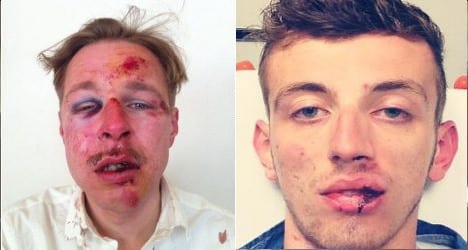 SOS Homophobie has released a set of data regarding rising incidents of homophobic acts in France in 2013, including verbal, physical, and online assaults/bullying. The disturbing data, including a statistic that "reported acts of homophobia in France rose by 78 percent," can be correlated with intense vitriolic sentiments surrounding the legalization of same-sex marriage nearly a year ago. 
The Local reports:
"In the last twenty years the number of reports of incidents [of homophobia] received by our association have not stopped growing, but in 2013 they exploded," the group's report read.
According to the watchdog the huge surge in the number of homophobic incidents was without doubt linked to the bitter row over the legalisation of gay marriage, which divided France and led to mass demonstrations that frequently ended in violent clashes between police and extremists.
LGBTQ people in France were no doubt pleased with the progressive legislation, but it did not come without a cost.
"There's no doubt the rise in homophobic acts was linked to the context of the opposition against gay marriage," Gregory Premon, from SOS Homophobie told The Local on Tuesday. "Homophobic words and statements became trivialised during this period and helped legitimize insults and homophobic violence.
"In recent months homophobic speech has become totally uninhibited in all spheres of society," the organisation added in a statement.
The organization noted a marked rise in homophobic incidents online and at schools, two arenas that are largely populated by LGBTQ youth, as well as the prevalence of physically-harmful attacks. Last April alone, a Parisian couple (one person of which can be seen above left)and a young gay man in Nice (above right) were violently beaten. 
Let's hope this disturbing trend comes to an end in 2014, aided by an increase in knowledge about and action against these homophobic incidents.