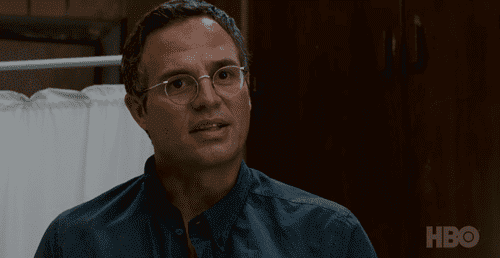 In an interview with co-star Julia Roberts for Interview magazine, Mark Ruffalo revealed he was initially hesitant about his participation in HBO's upcoming film The Normal Heart – believing that the role of Ned Weeks was too politically important for a straight actor to play.
Said Ruffalo:
"I'd heard about [director Ryan Murphy] and I was a little nervous about saying no without at least speaking to him, giving him the respect that he deserves. We met, and my thinking at the time was, 'Aren't we at the place in our culture, in our development, where a gay man should be playing this part?' That was kind of a concern for me. Politically speaking, it felt like that was the right thing for this play and for this movie at this time."And Ryan said, very clearly, 'That's the antithesis of what this movie is about. It doesn't matter what your sexual preference is. It matters what actor I think should play this part.'"
He added:
"[Ryan Murphy] was kind of ahead of me in his development. Here's this gay man in Hollywood, who could easily have had a political agenda, basically saying no. It also signalled what this movie was going to be. When it lived as a play, it was very political. It was a polemic. It was designed to agitate and to be very confrontational. But where Ryan was taking it, beyond the politics, really ignited me. I said yes!"
The Normal Heart premieres tomorrow on HBO and stars Mark Ruffalo, Matt Bomer, Julia Roberts, Taylor Kitsch, and Jim Parsons. The film, an adaption of a play by Larry Kramer, chronicles the early days of the AIDS crisis in New York City as seen through the eyes of an activist. 
You can check out three new clips and a featurette of the film here.