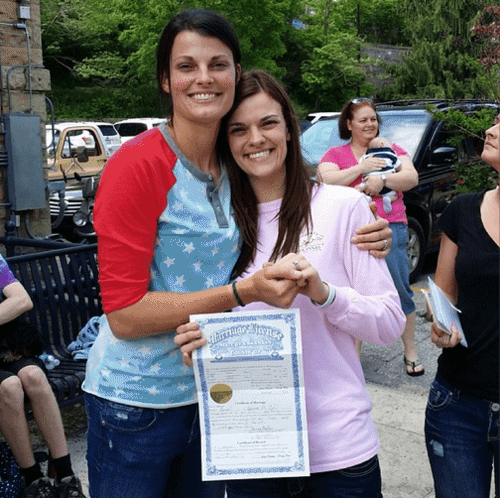 Carroll County Deputy Clerk Lana Gordon, despite turning away same-sex couples earlier this morning, has relented and allowed her office to begin issuing licenses to waiting couples at the courthouse in Eureka Springs, Arkansas. The news comes a day after Pulaski County Circuit Judge Chris Piazza issued a ruling striking down the state's same-sex marriage ban.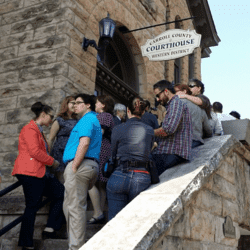 KUAF's Jacqueline Froelich reports that Gordon requested an attorney general's opinion this morning on whether she could issue licenses to same-sex couples. When she didn't hear back, she made the unilateral decision to not issue them and closed the office.
Around 50 couples and some supporters were gathered, but the police came to the courthouse and asked everyone to disperse. Now, the courthouse seems to be opening back up again after another deputy clerk in training, Jane Osborne, announced she would issue the licenses. 
The Arkansas Times adds that the Association of Arkansas Counties has scheduled a conference call for county clerks and county attorneys at 2 p.m. today to discuss ramifications of yesterday's Piazza ruling.
Developing..
[photos via Instagram]