BY LISA KEEN / Keen News Service
PENNSYLVANIA MARRIAGES: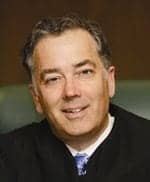 A federal judge on Tuesday declared a ban on same-sex couples marrying in Pennsylvania to be a violation of the equal protection and due process guarantees of the U.S. Constitution. U.S. District Court Judge John Jones III (an appointee of President George W. Bush) said the plaintiff couples suffer "a multitude of daily harms" from the ban. "We are a better people than what these laws represent," wrote Jones in Whitewood v. Wolf, "and it is time to discard them into the ash heap of history." Republican Governor Tom Corbett's press office said Tuesday evening the governor had not yet made a decision regarding whether to appeal the ruling. Last November, he vowed to defend the ban.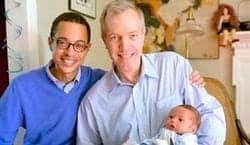 AMBASSADOR NUMBER SIX:
President Obama this month nominated an openly gay State Department fellow to serve as the U.S. ambassador to Vietnam. Ted Osius has 25 years of experience as a State Department officer in Asia, including years advising the ambassador to India and serving as deputy chief of the U.S. mission in Jakarta. He had a stint as political and management officer at the U.S. Embassy in Vatican City. And he is currently an associate professor at the National War College in Washington, D.C. The State Department website profiled Osius and his spouse, Clayton Bond, last June as part of its Pride Month recognition. Bond is a foreign service officer at the State Department's Bureau of African Affairs. Osius and Bond were married in Canada. Previously, President Obama named openly gay men as ambassadors to five other countries.
AT LEAST SIX OF EIGHT GAYS WIN RACES: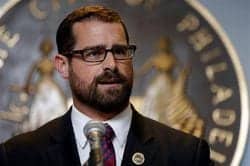 Of eight openly LGBT candidates on primary ballots yesterday, six are confirmed winners, one lost, and for one the results were not yet in at midnight. In Georgia, incumbent State Rep. Simone Bell easily won her Democratic primary with 64 percent of the vote; incumbent Democratic Rep. Karla Drenner was unopposed. In Fulton County, incumbent county commissioner Joan Garner coasted to the Democratic nomination with 70 percent of the vote. But newcomer Kyle Williams fell short in his Democratic primary race for a state senate seat, taking on 34 percent of the vote compared to winner Elena Parent's 66 percent. In Pennsylvania, Democratic incumbent Brian Sims ran unopposed. The results for newcomer Josh Young for a Pennsylvania House seat were not yet in at deadline. In Idaho, newcomer Democrat John McCrostie beat out two other candidates for the nomination to a House seat, taking 53.5 percent of the vote. And in Oregon, Rob Nosse was the top vote getter in a field of six Democratic candidates for a House seat, earning 48 percent of the vote.
© 2014 Keen News Service. All rights reserved.