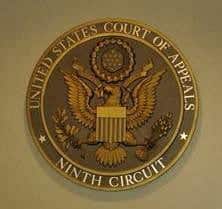 BY LISA KEEN
The Ninth Circuit panel that granted Idaho an emergency stay on Thursday granted a stay on Tuesday to remain in place until it can rule on the merits of the state's appeal of a district court ruling that the state ban on same-sex couples marrying is unconstitutional. The panel also expedited Idaho's appeal of Judge Candy Dale's May 13 ruling in Latta v. Otter. 
Oral argument will take place the week of September 8 in San Francisco.
In issuing the panel's stay, one judge, Obama appointee Andrew Hurwitz, indicated he believes the Ninth Circuit's ruling in SmithKline v. Abbott –that laws targeting gays require heightened scrutiny– will make it difficult for Idaho's ban to survive. But he also said he believes the Supreme Court's granting of a stay in the Utah case sent a "clear message" that stays should be granted on district court rulings against state bans on same-sex couples marrying.
© 2014 Keen News Service. All rights reserved.