BY LISA KEEN / Keen News Service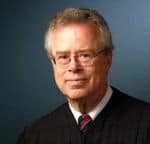 FOURTH CIRCUIT SLUGFEST:
Oral arguments Tuesday before the Fourth Circuit U.S. Court of Appeals over Virginia's ban on same-sex marriage suggest the vote will almost certainly be 2 to 1 vote. The only question is which way it will go. Sharp comments and fierce questioning by two of the three judges left little room for doubt on how their votes will split. Republican appointee Paul Niemeyer, 73, said allowing gays to marry could set the stage for a man to marry "six wives or his daughter." He suggested same-sex couples could have a "parallel" type relationship "with less attributes." Democratic appointee Judge Roger Gregory, 62, derided arguments by attorneys who said marriage laws are for heterosexual couples to "protect the children." Gregory said that sounded like a "totalitarian system where people are baby makers and you get married for the interest of the state." Full story tomorrow.
THE 'SLOW' MARCH IN IDAHO:
Just eight days after hearing arguments, a U.S. magistrate judge on Tuesday struck down Idaho's ban on same-sex marriage and ordered the state begin issuing licenses Friday. Chief U.S. Magistrate Judge Candy Dale's 57-page memorandum order in Latta v. Otter, a case brought by the National Center for Lesbian Rights, says the ban on same-sex couple marrying violates the U.S. Constitution's guarantees to equal protection and due process.  "Slow as the march toward equality may seem, it is never in vain," wrote Dale, who said the state offered "no evidence that same-sex marriage would adversely affect opposite-sex marriages or the well-being of children." The ruling made Idaho the 11th state this year to see its ban on same-sex marriage struck down. All are under appeal. In anticipation of Dale's decision, Idaho's Republican Governor Butch Otter filed a motion requesting a stay pending appeal.
SPEAKING OF THE 'SLOW' MARCH:
It was 40 years ago today that U.S. Reps. Bella Abzug and Ed Koch (D-NY) introduced the "Equality Act of 1974," the first version of what is now the Employment Non-Discrimination Act (ENDA). The Equality Act was a much broader piece of legislation, seeking to prohibit discrimination based on sexual orientation in employment, housing, and public accommodations. Over the years, the bill was trimmed and rewritten. Today's version seeks to prohibit discrimination based on sexual orientation and gender identity but only in employment with businesses of 15 employees or more and with exemptions for religious organizations. The bill passed the Senate last November for the first time in its 40-year history; but House Speaker John Boehner (R-Ohio) has vowed it will not get a vote in the House under his leadership.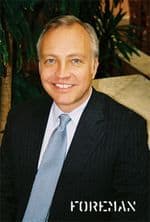 PULL THE PLUG ON ENDA?
Former National Gay and Lesbian Task Force Executive Director Matt Foreman urged LGBT leaders to "pull the plug" on the Employment Non-Discrimination Act (ENDA), saying it is an "essentially lifeless corpse."
COUPLES SUE IN ALASKA:
Five same-sex couples filed suit in federal court Monday to challenge Alaska's ban on same-sex marriage. That now leaves only three states with bans that have not yet been challenged in court: North Dakota, South Dakota, and Montana.
LAMBDA AT ALASKA SUPREME COURT:
Lambda Legal argued a case before the Alaska Supreme Court Tuesday that could strike down that state's ban on same-sex marriages. In Harris v. Millennium Hotel, Lambda argued that the state law barring same-sex couples the right to marry prevented Deborah Harris from qualifying for a survivors' benefit paid through the state's Workers Compensation Act to spouses of employees killed at work. Harris and Kerry Fadely were in a relationship for 10 years before Fadely was shot to death at work by a recently fired employee.
© 2014 Keen News Service. All rights reserved.