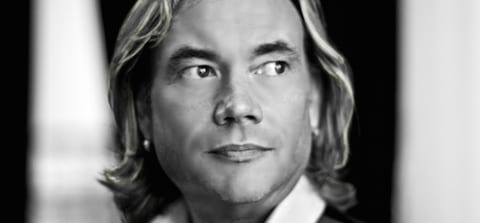 John Paulk, former leader of Focus on the Family's 'Love Won Out' 'ex-gay' ministry and poster child of the now defunct "ex-gay" organization Exodus International, has opened up about his post-Exodus life in Portland. Since his departure from public life Paul has disavowed the efficacy and validity of "reparative therapy".
"Reparative therapy is, by definition, based on the notion that something is "broken" in one's identity, needing repair." Paulk explained to Politico. "I wanted my homosexuality to change, but the truth is: For all my public rhetoric, I was never one bit less gay."
Paulk made headlines in the fall of 2000 after being identified at Mr. P's, a Washington D.C. gay bar, while travelling on a Focus on The Family speaking tour. Paulk would go on to resign from Focus on The Family in 2003.
"Behind closed doors, many of us in the "ex-gay" leadership at Focus on the Family would even admit this to each other," Said Paulk. "We know our orientation hasn't really changed. What has changed is our behavior. Our way of life. How we see ourselves. Our sexuality has not changed."
Since moving to Oregon with his wife and children, Paulk has rebooted his life as a chef, founding a catering business in 2005 and making frequent appearances on local Portland radio and television programs. Despite the success he's found in his new life Portland, a famously gay-friendly city, has confronted Paul about his past.
"I was confronted by a man in a coffee shop who was angry and had tears in his eyes," Paulk recalled. "Up until then I hadn't really seen or understood a lot of the pain I had been causing in my two decades as an ex-gay activist. That encounter was a beginning."