Powell's, the largest independent bookstore in the world (located in Portland, OR), became the site of an adorable same-sex marriage proposal this week. Towleroad reader Clayton told us that he thought he was going to a friend's book signing when, lo and behold, now-fiance Ryan got down on one knee.
Powell's tweeted this Instagram picture with the caption: "Today's best thing. #Repost from @malexonthego — It was so special getting to witness Ryan propose to Clayton. I love love! #hesaidyes."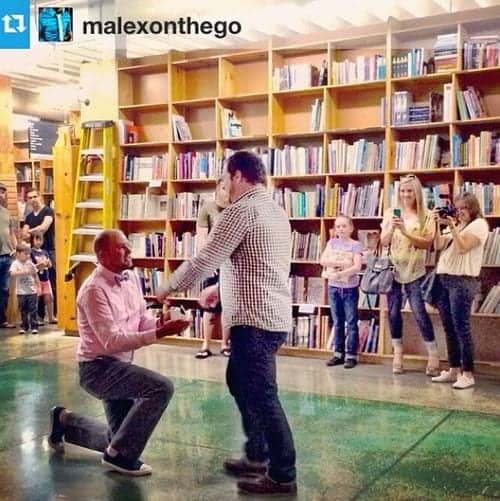 Congrats to Ryan and Clayton!