The Presbyterian Church (USA) voted Thursday to allow clergy to perform same-sex weddings within the church, making it one of the largest Christian denominations to do so.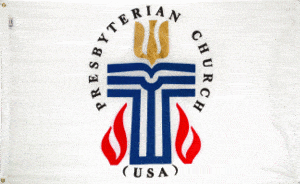 Religion News Service reports:
By a 76-24 percent vote, the General Assembly of the 1.8 million-member PCUSA voted to allow pastors to perform gay marriages in states where they are legal. Delegates, meeting in Detroit this week, also approved new language about marriage in the church's Book of Order, or constitution, altering references to "a man and woman" to "two persons."
This change will not become church law until a majority of the 172 regional presbyteries vote to ratify the new language. But given the lopsided 3-1 ratio of the vote, approval is expected.
Gay rights activists within the church rejoiced at their victory, which was remarkable for its margin of victory after multiple years of razor-thin defeats.
"This vote is an answer to many prayers for the church to recognize love between committed same-sex couples," said Alex McNeill, executive director of More Light Presbyterians, a group that has led the fight for gay marriage within the church.
Conservative Presbyterians opposed to the change sent out a statement urging congregations to launch a financial boycott out of protest.
"God will not be mocked," the statement continued, "and those who substitute their own felt desires for God's unchangeable Truth will not be found guiltless before a holy God."
A similar resolution allowing gay marriage failed 338-308 during the 2012 General Assembly. The Episcopal Church, the Evangelical Lutheran Church in America, and the United Church of Christ all allow same-sex marriage.