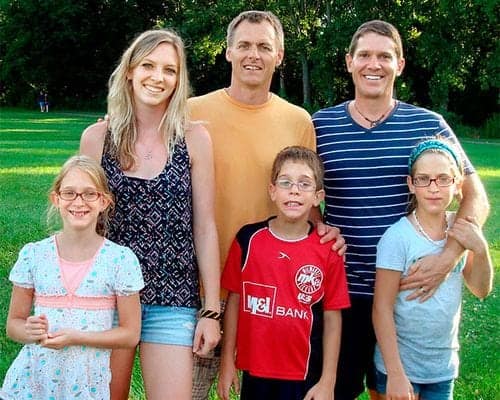 Dennis and Pat and their kids – one of the families featured on Penzey's website. 
The Wisconsin-based Penzey's Spice company is spreading the good news to its customers about the recent ruling striking down the state's ban on same-sex marriage.
In an email to its catalog customers, Bill Penzey writes in part: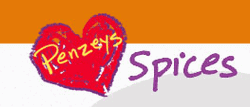 As part of a growing nationwide movement toward marriage equality the American Civil Liberties Union of Wisconsin Foundation and the national ACLU's LGBT project have challenged our state's restrictions on marriage in Federal Court. Four of the couples involved graciously agreed to share the stories of their lives, their cooking and their love with our Amy Silvers. People who give of themselves to move human rights forward are always seen as the bright spots of their time in history books. The reality is that few are treated that way during their lives. These couples are all true heroes and worthy of our thanks. Lots of love here. Lots of tasty food as well. […]
Yes, changing demographics have played a part in the success marriage equality is having today, but an equal part of the success has come from those who over the last decade have changed their views. In this world no one is responsible for their own programming. Many of those behind the damaging ways of the past really did have kind hearts; they just had some bad information. What they have worked so hard to overcome in themselves is a huge part of what we are celebrating today. We are very proud of all who have made possible what is happening across this country.
Head over to Penzey's website HERE to read up on these featured families and check out some yummy recipes from their kitchens.