Amidst claims that relationships between he and his client have deteriorated over the past few months Jeff Herman, the attorney representing Michael Egan who is suing Bryan Singer over claims of sexual abuse, is in the process of  dropping his client.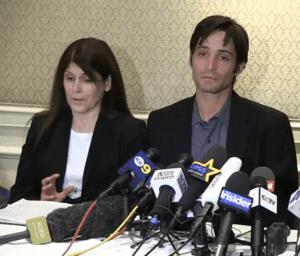 Martin Singer, Bryan Singer's representation, has gone public stating that Egan attempted to contact them with a potential settlement draft complete with scripted language to be used by both parties after the agreement was made official. Both Bryan and Martin Singer's signatures appear on the agreement for $100,000, though Egan's is inconspicuously absent.
"This exact kind of take-it-and-shut-up deal is why I decided to stand up in the first place," Egan told Buzzfeed. "Being silenced goes completely against what I believe in and offers no protection for other vulnerable children."
Though Egan seems to have decided against his earlier suggestion for settlement, Singer and his team have expressed their resolve not to settle out of court. Singer cites his desire to act in his client's best business interests as the reasoning behind their initial consideration of a settlement, but the team has since moved to have the case dismissed in Hawaii federal court.
"Once we prevail, we intend to go after Mr. Egan," Singer expressed.
Read the full memorandum of settlement here AFTER THE JUMP…
Egan v Singer Memorandum of Settlement