Theresa Santai-Gaffney, the Schuylkill County clerk, has petitioned the Supreme Court to put a stop to same-sex marriages in Pennsylvania, reports SCOTUS Blog.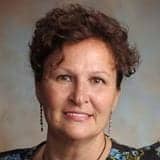 In May, U.S. District Court Judge John E. Jones struck down Pennsylvania's ban on gay marriage. Last month, Jones refused to allow the clerk to intervene so that she could appeal his decision.  On Thursday, the Third Circuit Court of Appeals barred Santai-Gaffney from the case and dismissed her appeal.
Santai-Gaffney's Supreme Court application is based on the argument that the court's January order putting on hold temporarily a federal judge's decision striking down the ban on same-sex marriage in Utah "signaled to all lower federal courts" that they must act "to preserve the enforcement of man-woman marriage laws" until the Court rules on the constitutionality of state bans on same-sex marriage.
Santai-Gaffney's petition can only continue if Justice Samuel A. Alito or a Supreme Court majority allows her to intervene . Alito can also seek a response from challengers of the Pennsylvania ban before acting on the clerk's application.
Read the Third Circuit Court of Appeals' ruling on Santai-Gaffney's petition to appeal the decision striking down Pennsylvania's same-sex marriage ban, AFTER THE JUMP…